This design is all an illustration. To achieve a cohesive look between the logo and the woman on the moon and the bottles, I took photos of the bottles, then used those photos to draw an illustration so the whole image would all have an illustrative feel.

Completed sketch of the word art and illustration.
Screen shot of the sketch in progress. I drew the image in pencil, scanned that and then colored the image on the computer.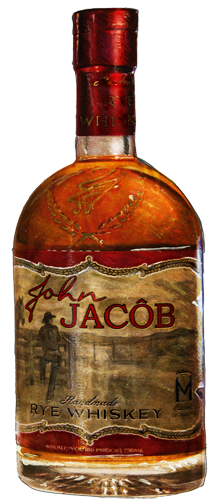 To match the style of the illustration, instead of using a photo of the bottles, I re-drew them using pens, pastels and colored pencils and merged back in the word art on the labels for maximum clarity.
Mockup of completed graphic on truck.
Children's Book Illustrations
I have illustrated and self-publsihed two childrens books, The Chicken and the Dog (in english and spanish) and The Great Chicken Caper. You can see more illustrations and previews of these books on The Chicken and the Dog website.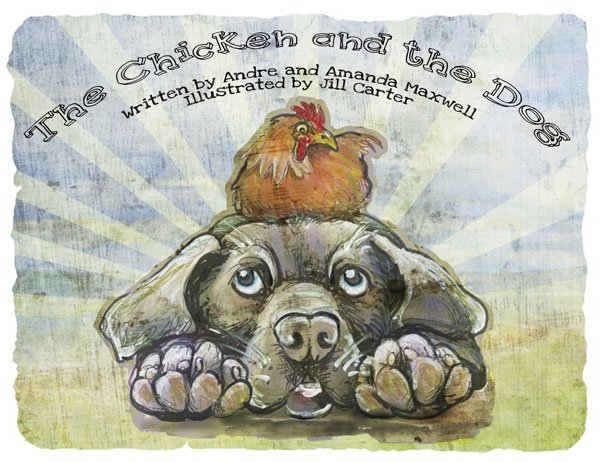 Dragon Song
A lightbox illustration highlighting the main themes of a fantasy book, Dragon Song written by Jordan Painter, set in the land of Aladria.
Yarn Garden Spot Illustrations
I have been Yarn Garden's illustrator since 1999, creating spot images for knitting projects, patterns, workshops and events. Images were used in the newsletter and on the website. Over the years, I have developed a database of 800 illustrations for the store.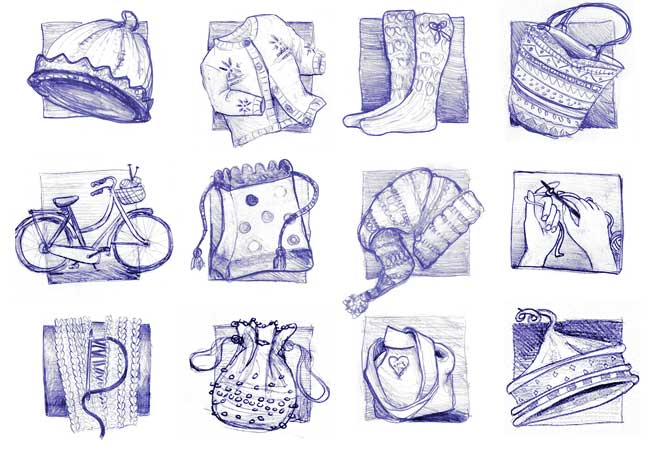 Poster Submission - Lake Union Wooden Boat Festival
Fun, whimsical illustration for a poster contest for the 2012 Lake Union Wooden Boat Festival. Highlighting their heritage theme.
Spoof Horror Movie Promo Posters
Harlequin Productions produced The Rocky Horror Show at the State Theater, a vintage movie house. The front to the theater still has the movie poster display boxes. I designed and illustrated these large format spoof posters, incorporating the Rocky Horror theme into these classic posters to put into the theater display boxes. They piqued the curiosity of people walking by the theater and promoted the upcoming production.
Dusty Martini T-shirts
Design of the T-shirt for the Dusty Martini bar as part of the Blazing Salads food booth, Oregon Country Fair.